This post came under the idea of one of my anon's on my Ask.fm. It was about a month ago and I've finally finished it. Essentially it's me ranking my biases in all the groups I listen to, or listen to on a regular that is. Think of Kpopalypse's Girl Group Compendium for example. Only I bias boys as well as girls.
Structure
The groups are listed in alphabetical order from A-Z. If two idols are separated by a comma (,) represents I bias/like idol X more than idol Y. If two idols are separated by a slash (/) then that means I bias/like idol X as much as idol Y. For some groups I may just like one or two idols and feel no kind of way towards the other members; and for others I may have a different likeness for all the members.
Some groups have "RIP" in parenthesis next to their name, indicating that they're disbanded by I'm still clenching onto them because I'm clingy like that. Some groups have "RIP?" next to their names because while they may be disbanded they've stated that the group will continue to make music just not under that label, and other groups will have "???" next to their names because I don't know what the actual fuck is going on with those groups in terms of rather they're still together, on a hiatus, waiting for their contracts to end so they can flip the deuces to their company or whatever. It is possible I may have forgotten someone and like most people, my biases can and will change.
I'm not going to get into what makes me bias specific idols, just know that it's not 100% looks based (most of the time) nor is it 100% "personality" based. It's a hoge-poge of a lot of stuff.
To say any of you impatient peeps who just want to know who is just my bias in the groups listed, I've taken the liberty to just add a picture of the main squeeze above the groups name. You're welcome.
The Biases
15& (???)
Jimin, Yerin
2NE1 (RIP)
CL, Dara, Minzy, Bom

4Minute (RIP)
Jiyoon, Gayoon, Sohyun/Jihyun, Hyuna

AOA
Seolhyun, Minah, Choa, Hyejeong, Jimin/Yuna/Chanmi

After School (???)
*My bias in A.S. changed around a fuck-ton so I'm going after my last official one*
Jooyeon, Uee, Nana, Raina, E-Young, Jungah/Lizzy/Kaeun

Apink
Chorong, Hayoung, Eunji/Naeun/Namjoo, Bomi

B.A.P
Yoo Youngjae, Bang Yongguk, Zelo, Himchan/Jongup, Daehyun

BTS
Jimin, Jungkook, Suga, Jin/J-Hope/Rap Monster/V

Big Bang
G-Dragon, TOP, Taeyang/Daesung/Seungri
BlackPink
Jisoo, Jennie, Rose, Lisa (I love them all though)

Block B
U-Kwon, Taeil, Zico, Jaehyo,Kyung/Zico/P.O/B-Bomb

Brown Eyed Girls
Narsha, JeA, Gain/Miryo

CLC
Yujin, Seunghee/Seungyeon/Sorn, Yeeun/Elkie/Eunbin

Cosmic Girls (WJSN)
Cheng Xiao, Luda, Xuan Yi, Yeonjung, Soobin, Bona, EXY/Dawon/Eunseo/Mei Qi/Yeoreum/Dayoung

Crayon Pop (???)
Way, Ellin, Choa, Gummi/Soyul

DIA
Jooeun, Yebin, Eunjin/Jenny Chaeyeon, Eunice/Huihyeon/Eunchae/Somyi

Dal Shabet
Wohee, Subin, Ahyoung, Serri

Day6
Young K (Brian), Jae/Sungjin/Wonpil/Dowoon

Dreamcatcher
Siyeon, JiU, SuA/Handong/Yoohyeon/Dami/Gayeon

EXID
Solji, Hani, Hyerin, LE/Junghaw
EXO
Suho, Xiumin, Kai, Chen, Lay, D.O., Baekhyun/Sehun

Fiestar
Linzy, Hyemi/Yezi, Cao Lu/Jei

f(x)
Krystal, Luna, Victoria/Amber/Sulli

GFriend
Sowon, Yuju, Yerin/Eunha/SinB/Umji

Girl's Day
Sojin, Yura, Minah, Hyeri

Girls' Generation (All 9)
Taeyeon, Seohyun/Jessica, Yuri, Tiffany, Sunny/Hyoyeon, Sooyoung/Yoona

Glam (RIP)
Zinni, Jiyeon, Minso, Dahee

Got7
JB, Youngjae, Mark, Jinyoung, Yugyeom, Jackson, Bam Bam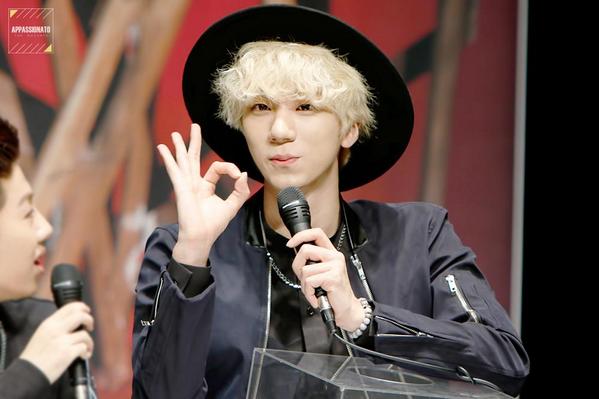 HOTSHOT (???)
Moonkyu (Timoteo), Junhyuk, Sungwoon, Taehyun/Kid Monster/Yansoon

Hello Venus
Yeoreum, Lime/Nara, Alice, Seoyeong/Yooyoung

iKon
Jinhwan, Chanwoo, B.I/Bobby/Yunhyeong/Donghyuk/Junhoe

KARA (RIP?)
Seungyeon, Gyuri, Hara/Nicole/Jiyoung/Youngji

Ladies Code
Pre-Tragedy: Sojung, Eunbi, RiSe/Ashley/Zuny
Post Tragedy: Sojung, Ashley, Zuny

MBLAQ (???)
Joon, Mir, Seungho/G.O./Thunder

Mamamoo
Moonbyul, Wheein, Hwasa, Solar

MissA
Fei, Suzy, Min/Jia

Monsta X
I.M., Wonho, Kihyun, Shownu/Jooheon/Minhyuk/Hyungwon

NCT 127
Yuta, Doyoung, Jaehyun, Taeil, Mark, Johnny/Taeyong/Win Win/Haechan


NCT Dream
Yeah no. Ask me in like three years.

NCT U
Yuta, Doyoung, Jaehyun, Taeil, Mark, Taeyong/Ten
Nine Muses (Most current line up)
Hyemi, Kyungri, Keumjo, Sojin

Pristin
Xiyeon, Nayoung, Kyla, Seungyeon, Roa/Yuha/Eunwoo/Rena/Kyulkyung/Yehana

Rainbow (RIP)
Noeul, Jisook, Woori, Jaekhyung, Yoonhye/Seungah/Hyunyoung

Red Velvet
Seulgi, Yeri, Irene/Wendy/Joy

SHINee
Onew, Taemin, Key, Jonghyun/Minho

Secret
Jieun, Hyosung, Hana, Sunhwa

Seventeen
Hoshi, Minghao (The8), S.Coups, Wonwoo, DK, Jeonghan, Dino, Vernon, Joshua/Jun/Woozi/Mingyu/Seungkwan

Sistar (RIP)
Dasom, Hyolyn, Bora, Soyu

Sonamoo
High D., D.Ana, Sumin, Nahyun, Minjae/Euijin/Newsun

Stellar
Gayoung, Minhee/Hyoeun, Jeonyul, Soyoung (don't know much about the new member)

T-ara (RIP?)
Soyeon/Jiyeon, Boram/Qri/Eungjung/Hyomin

Topp Dogg
Xero, All of my previous biases that left, P-Goon/Hojoon/Sangdo/Nakta/Hansol/B-Joo/A-Tom/Yano
Teen Top
Chunji (I think?), Ricky, Neil, Changjo, C.A.P

Twice
Sana, Mina, Nayeon/Jihyo, Jungyeon/Momo/Dahyun/Chaeyoung/Tzuyu

Up10tion
Wooshin, Jinhoo/Kuhn/Kogyeol/Wei/Bitto/Sunyoul/Gyujin/Hwanhee/Xiao

VIXX
Leo, N, Ken/Ravi/Hongbin/Hyuk

Winner
Mino, Jinwoo/Seunghoon/Seungyoon

Wonder Girls (Most recent lineup) (RIP)
Yubin/Yeeun/Sunmi/Hyerim
Soloists
Females: BoA, IU, Lee Jung Hyun, Yoon Mirae, Ailee, Lee Hi, Lee Hyori, Hong Jin Young, Park Jiyoon, Anda, Lena Park, Hwayobi
Males: Zion.T, Psy(technically a rapper), Rain, Eddie Kim, JYJ (since they're all pretty much doing their own things atm), Jay Park
Rappers
Groups: Epik High, Drunken Tiger, Dynamic Duo, Leessang
Soloists: Too many to list
That's all I'm doing right now. This was a bitch to make.