I've been a fan of Lovelyz since their debut with "Candy Jelly Love" and a stan since I listened to their first album, Girl's Invasion. Ever since their string of releases is solid from their promotional tracks to their mini albums, and I was super excited for their second full length album since Lovelyz have yet to disappoint with their b-sides. Does R U Ready? compare with the legend of Girl's Invasion?
Not really…
1. "R U Ready?"
Woolim artist have always had good-to-great intros; better than most other groups at that. While this one is nice, I don't think any intro can compare to "Moonlight." It serves as good preview to "WoW!" so I have no complaints other than it's a bit short, even for a intro.
2. "WoW!"
My mom swears this is a remake of some American artist song. I don't know who but she likes it and says it's one of the few K-pop songs she can tolerate so that says something. I've replayed this so much it's kind of worrisome it's so damn catchy like a Lovelyz song with lots of 80s influence and dare I say there some sort of smooth funk/jazz influence in there? My favorite parts would have to be the synth breakdown at 0:57 and the bridge (Lovelyz always have great bridges.) It's just overall an ear worm of a song and it's already within my top 5 of the year.
3. "Cameo"
A really great song, it's very synthy and very 80s without being overwhelming. It reminds me slightly of 2009-2011 Kpop but with a more modern and Lovelyz twist on it with the harmonization of their vocals. The little stabs on those 80s drums really make this song complete and also the fact that it sounds like a video game at times.
4. "Emotion"
"Emotion" is an oddball track. It's a R&B mid-tempo track with some 80s weirdness thrown into there. It shows off the member's vocals without overpowering them, the bridge even has some soft sing-rapping which is a nice switch for Lovelyz. The track overall is very enjoyable and an interesting choice for the group.
5. "Morning Star" (Babysoul, Kei, & Jin)
It's definitely pretty sounding and good for the winter season but I can't see myself coming back to this once spring and summer decide to come back. It's one of those "sweet sounding" ballads that's easier for me to digest and not want to shit all over plus it's not four-five minutes long.
6. "First Snow"
This ballad leans more on the sultry side and benefits more because of it. It's smooth and the members use their softer voices throughout the song which is a nice change from their aegyo toned voices that we usually get. My only complaint is that some parts just feel really slow and carry on too much, like the second verse but it's overall a nice track and one I can see myself not skipping.
7. "Knock Knock"
It's not quite Twice's "Knock Knock." It's one of the more faster and high energy songs on the album but it remains one of my least favorites over all. It's just missing that charm that's in most of Lovelyz songs. It's not terrible but it's just so fucking twee and nonsensical  it's borderline irritating. If you're into saccharine cute songs, then you might like this one, I happen to like saccharine cute songs and I'm not a fan. I'll go listen to Twice instead.
8. "The" (Lee Mijoo, Ryu Sujeong, and Jung Yein)
??????????? That title tho. Super creative Woolim. Anyway this is more like it. It's three of my favorite members of Lovelyz doing something that sounds like a more modern version of a song that would be in a John Hughes film like Sixteen Candles or Ferris Bueler's Day Off. It's carried by guitar and synths with a great and uplifting chorus and great vocals carried by members who don't always get the most time on the mic. Overall "The" (I'm still laughing at that title, why didn't they just call it "Kiss On My Lips"?) is a success on this album.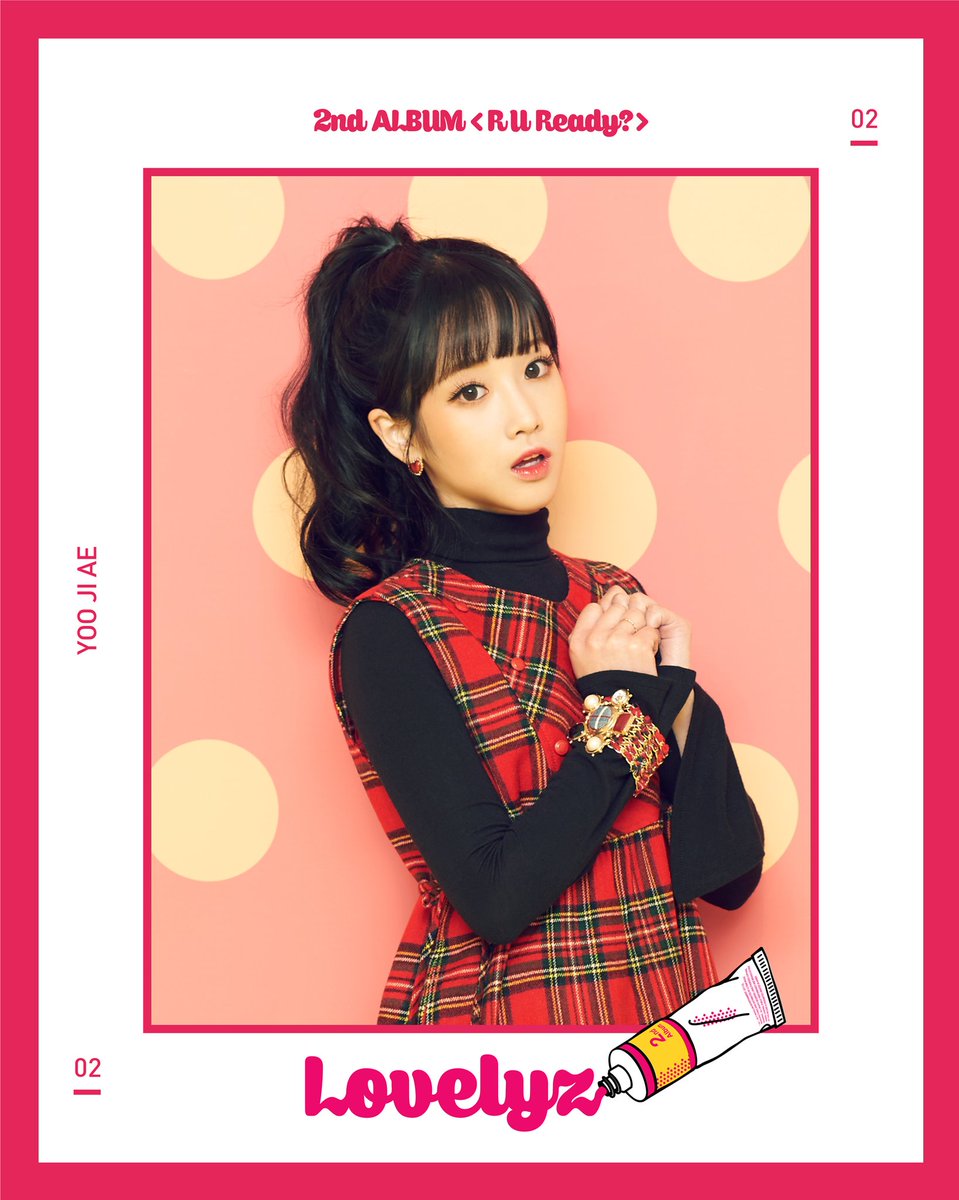 9. "Night and Day"
This song has a great vibe to it, like a more mellow version of IU's "Zeze." It uses piano, drums, guitar licks, and whispy vocals to make this very chill and laid back tune. The chorus is super catchy and one of the best on the album with the "Day day day day night," bits. It's classy, sophisticated, and different.
10. "Hide and Seek"
It's good; a really nice and upbeat song. It reminds me of something from G-Friend's "Flower Bud" mini. It makes great use of horns, violins, and piano and something I could see Lovelyz doing some grand dance to. I feel like had it had some extra tweeking it could have been a better-than-good song but it's far from bad and very pleasant on the ears.
11. "My Little Lover" (Yoo Jiae and Seo Jisoo)
Pretty damn good. It's their first time trying out a sexy cafe song and it works with Jiae and Jisoo's vocals. It's something I'd listen to while I'm downtown relaxing or in the mood for more mild music. I could see Lovelyz finding a niche with this style of music if they really wanted to, in some parts of the song it can drag for a tiny bit but overall I was really happy to hear this song. It's just a shame Sujeong wasn't in this so she could sing about our closeted love show her softer vocals.
The album all together isn't bad, but it pales in comparison to their first, which was pure quality after each track. This album has some good picks on it and it's Lovelyz, so it's hard for me to hate it, but I feel like it regresses from Lovelyz usual winning streak which was a big streak if you ask me.